HYDROPNEUMATIC EQUIPMENT OFFSHORE MARINE
Stainless Accumulators
Stainless Volume Indication Accumulators
Best Multipurpose Stainless Accumulators
Heave motion compensators
Hydro-pneumatic exploration and production APPLICATIONS
Pipe shock , "water hammer" & surge.
Pulsation Dampers
Dampeners for High Viscosity and Slurry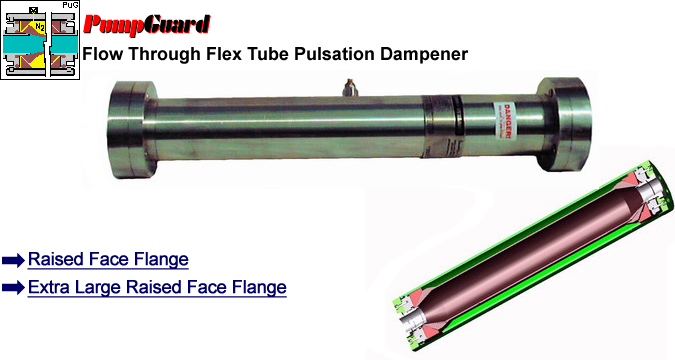 HIGH VISCOSITY - PLUG FLOW Featuring:
MATCHES HOSE PUMPS
Connections 3" / 75mm through 6" / 150mm. For pulp and paper coatings slurries.


NO ENTRAPMENT
Food and drug industry version with polished stainless wetted parts and tri-clamp or IDF fittings.


IN PLACE FLUSHING
Direct straight line flow through, roddable if ever blocked.


LARGER PIPE SYSTEMS
Other sizes 8" / 200m through 14" / 356mm for inline standing wave shock and surge.